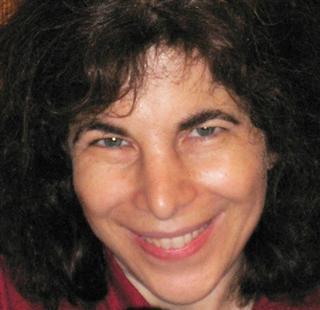 Welcome to the home page of author, playwright and director Lauren Goldman Marshall.

Theater of Possibility:

Fall 2016 After-School Classes in Seattle:

Click here for a downloadable flyer.


Fall classes start the last week of Sept and run through mid-December at University Heights Center, 5031 University Way NE, Seattle, 98103. $450 (partial scholarships and pay-what-you-can available). Class times 4:15-5:45 PM. The fall programs will each culminate with a potluck and evening performance.

Kids/Tweens (ages 7-13): Tuesdays, Sept 27-Dec 13. (Last class goes 4-7 PM for potluck & family showcase.) (Taught by Eleanor Withrow.)

Teen/Young Adults (ages 14 -25): Thursdays, Sept 29-Dec 15 + Friday Dec 16. (Last class on Dec 16 goes 4- 8 PM for potluck & family showcase. No class on Thanskgiving.) (Taught by Lauren Marshall.)

Contact Lauren Marshall to register.

New: Saturday classes at Bellevue Youth Theatre:
Lauren will also be offering classes for ages 14 and older at Bellevue Youth Theatre, on Saturday mornings, starting October 15, and running through early February (with breaks for holidays). Contact Lauren Marshall for more information.
Founded in 2010, Theater of Possibility ("TOP") is an inclusion program, serving a wide variety of youth, including those with autism spectrum and other learning differences or disabilities, as well as neurotypical peers.
TOP received a Youth Arts Award for the Seattle Office of Arts & Culture for 2015-16 and 2016-17! This is the third time TOP has been funded to support programming for middle and high school students in Seattle. In addition to the program serving youth with disabilities, this grant will support a Sept-May weekly after-school program for youth living in Sand Point Housing.
<![if !vml]>
<![endif]>
Check out the January 2013 issue of Seattle's Child for a feature article on Theater of Possibility. A nice article also appeared in September 2012 in the neighborhood blog Wallyhood.
Also check out these blogs by Susan Moffitt, TOP parent:
Lauren has been selected for the Creative Advantage Community Arts Partner Roster for teaching artists working in the public schools. She is also a selected participant in the 2016-17 Washington State Teacher Artist Training Lab, sponsored by Seattle Children's Theatre and the Washington State Arts Commission.
Theater of Possibility - Sand Point Youth troupe performed The Rude Princess, a mini-play loosely inspired by The Taming of the Shrew (but with an ending that doesn't make women cringe), at the downtown Seattle Public Library as part of the Shakespeare First Folio celebration, on March 26, 2016 and April 3, 2016. Click here to learn more about this project.
Click here for more detailed information about TOP.

Playwriting & Other News:
Lauren's new musical-in-progress, Fixing Einstein, with book and lyrics by Lauren and music by Ian Williams, was presented in a workshop reading by the 5th Avenue Theater on July 25, 2015. as part of its Next Fest-2015. A one-act version of the piece was previously presented January 31, 2014. Lauren is one of six artists selected into the inaugural 2013–15 Fifth Avenue Theatre's Seattle Writer's Group for the development of new musicals.
Lauren's new adaptation of the Chinese classic The Monkey King was performed by youth, grades 5–8, at Seattle Public Theater, August 7–9, 2015, directed by Kelly Kitchens.
Lauren assistant directed Oklahoma! for the Woodland Park Players 2016 innaugeral production.
Lauren's essay A Family Flower Garden, was published in Asian Jewish Life, October, 2014, and her commentary on The Mikado, was published in Crosscut.. August 26. 2014.
Lauren presented two original short pieces at Seattle Public Theater's Knotty Words: An Evening of Inappropriate Poetry and Prose, on March 21, 2014. Emily Purrington joined with Lauren to read When Will I Need a Bra?," conceived by and co-written with Lauren's daughter Hannah Marschell.
Morning Sun, by Lauren Marshall (lyricist) and Michael Wartofksy (composer), from their one-act chamber opera Falling Leaves, was presented as part of July LezCab: New Works, July 21, 2013, at the Duplex Cabaret and Piano Bar in New York City.
Lauren's one-act play Finding Pluie, about the adventures of a lost water drop, had another production in May, 2015 by the kindergarten and first grades classes at Spruce Street School. This play has become a regular fixture at Spruce Street School, where it was previously produced in 2007, 2010 and 2013. Designed to entertain and teach kids about the water cycle, the play features original music by Chris Ballew, of Caspar Babypants, and the band Presidents of the United States of America.
Lauren's contemporary adaptation of Molière's The Misanthrope was produced by the Arizona State University School of Theatre and Film in Tempe, AZ in November–December 2011.
Her play Abraham's Land, about the Israeli-Palestinian conflict, was given a staged reading at Lane Community College in Eugene, Oregon, in October 2011.
Lauren co-directed 4th and 5th graders at Spruce Street School in Twelfth Night , June 2012 and in A Midsummer Night's Dream, June 2011.

---
My Beautiful Bow: An Adoption Story is available through bookstores and many online vendors, including Amazon.com. Click here for a description of this picture book for children.